Love Potion:
The Cherub's Cup Cocktail
Fresh strawberry and a splash of sparkling rosé make the prettiest pink Valentine's Day drink. Whether hosting a gathering with friends, a fabulous girl's night, or a romantic evening with your sweetheart this February 14th, our Cherub's Cup Cocktail is sure to be loved!
XO!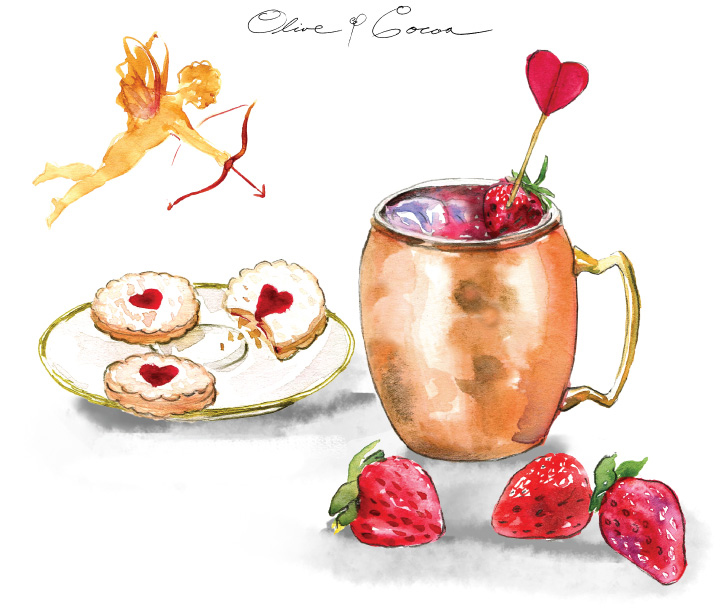 Ingredients
1 tablespoon fresh strawberry, chopped
1 part elderflower liqueur
2 parts vodka or gin
1 splash sparkling rosé
1 strawberry for garnish

Directions
Add chopped strawberries to a cocktail shaker and muddle. Then, fill it halfway with ice and pour in the elderflower liqueur and vodka or gin. Shake about 15 seconds until well chilled. Strain into an ice filled cocktail glass of your choice, then top off with a splash of sparkling rosé. Garnish with a strawberry or a frilly Valentine's stir stick and enjoy!
Cheers!