How to Wow:
Picking the Perfect Summer Wedding Gift
June 1st signals the arrival of wedding season, also making it the season for gifting - from engagement parties and bridal showers to the "big day." We've searched high and low for the most unexpectedly perfect wedding gifts that remind couples of their joyful day (and you) with every use.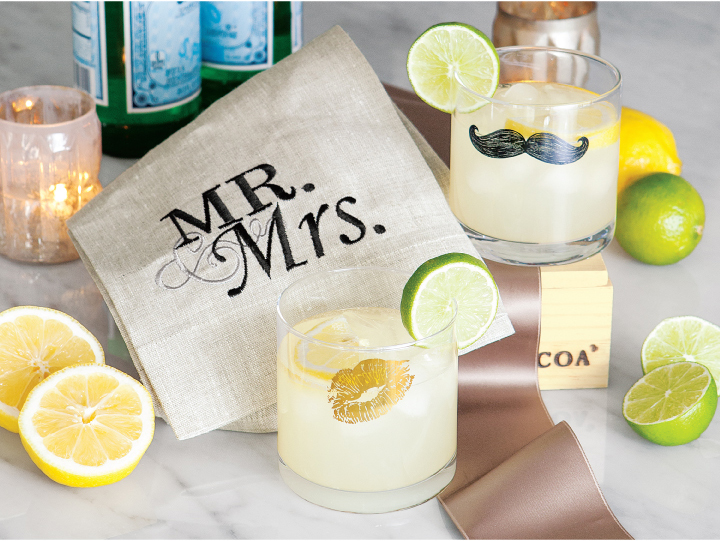 To Days & Decades Together
Cheers to Forever Set
Symbolizing a lifetime of kisses, the handlebar mustache and gold-toned lips adorning our two rocks glasses cheekily touch as the couple toasts to the future. Glasses are paired with a playful "Mr. & Mrs." embroidered linen towel for an endearing sentiment that also makes this gift splendid for anniversaries.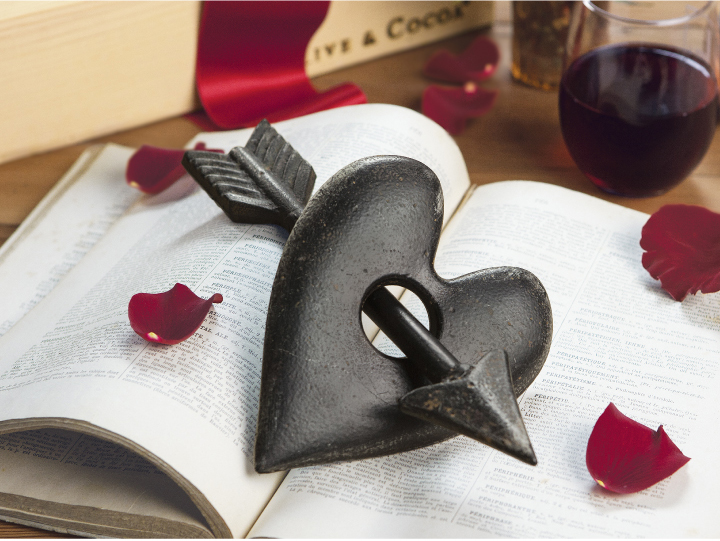 Art with Heart
Metallic Heart Sculpture
An enduring homage to their everlasting union, this Metallic Heart Sculpture is crafted from distressed metal. With a pleasingly substantial feel, and at nearly 11" wide, this compelling piece will be the perfect addition to any love nest.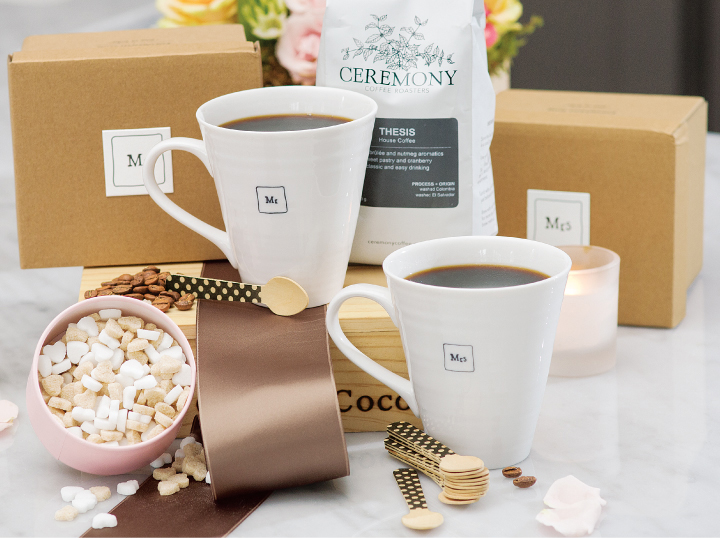 Brew for Two
Ceremony Coffee Crate
Thoughtful wedding presents help create the right moment, such as enjoying the perfect cup of coffee together. So we've paired two delightful "Mr." and "Mrs." porcelain mugs with small-batch coffee and polka dot wooden spoons. Sweetening this newlywed gift set are adorable French sugar heartlets that remind how sweet life is with just a little love.
Put Your Spin on It
Reclaimed Wine Barrel Lazy Susan
Perhaps you know the couple and their lifestyle well? This is the perfect time to depart from their wedding registry for a unique wedding gift that meets a need they've overlooked-or don't yet have. Upcycled from 19th century European wine barrels, our Reclaimed Wine Barrel Lazy Susan is an heirloom-quality piece for hosting parties now and large family dinners down the road.