Tips And Tricks: Thanksgiving Essentials For Entertaining Guests
Whether hosting an intimate dinner party or cooking up a feast for a crowd, perfectly finessed details harmonize to make your guests feel right at home. We've curated a few of our Thanksgiving decor favorites-from an earthy and elegant teak server to organically shaped champagne flutes-that add panache to Thanksgiving soirées.

Greet guests at the door, and stop them in their tracks with this stunning wreath. Handmade from fresh bay leaves and Chinese Lantern pods in autumnal hues, the colorful wreath will dry beautifully and can be kept on display all season.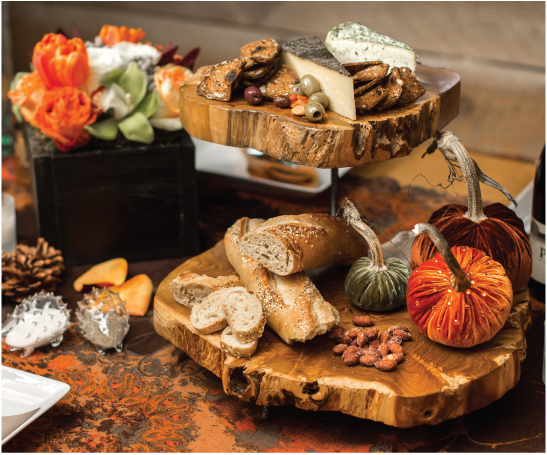 Simply unmatched in presentation, masterfully finished slabs of teak wood-replete with knots and open pores-add elegance to buffet tables. A formidable iron stand and two tiers perfectly showcase your carefully planned cheeses, charcuteries and hors d'oeuvres.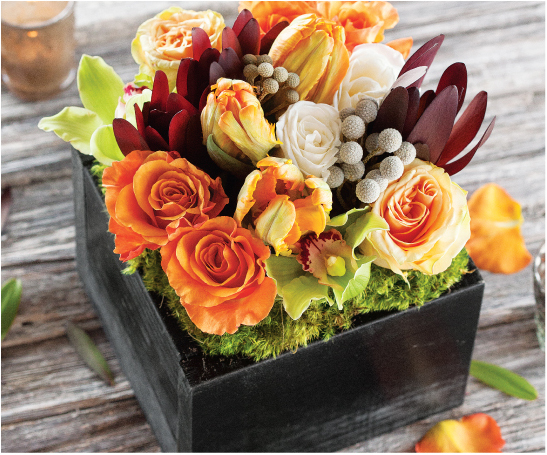 A splash of chartreuse, along with persimmon, silver, burgundy and crème blossoms reflect Mother Nature's seasonal splendor. This autumnal palette will play perfectly with your meal's sage, russet, ivory and cranberry tones to charm your guests.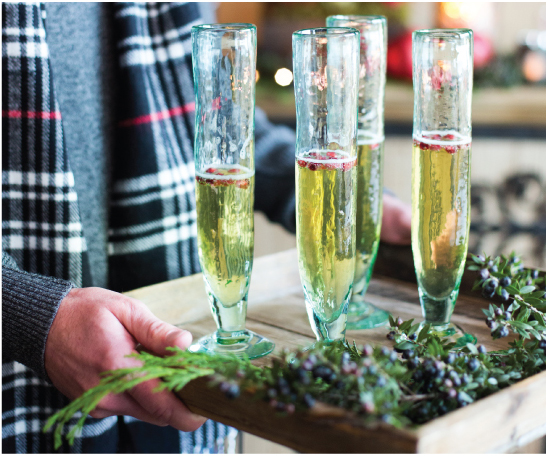 The table is set, and the Gran Cuvée or Brut has been selected to unite sticky marshmallow yams, earthy oyster stuffing and perfectly roasted turkey. Handcrafted of recycled glass, our Delancy Champagne Flutes highlight either sparkling sip. Uniquely shaped, each flute is a wonderful conversation starter, making them splendid touches-after all, effervescent bubbly marks everything wonderful celebrating the season with loved ones.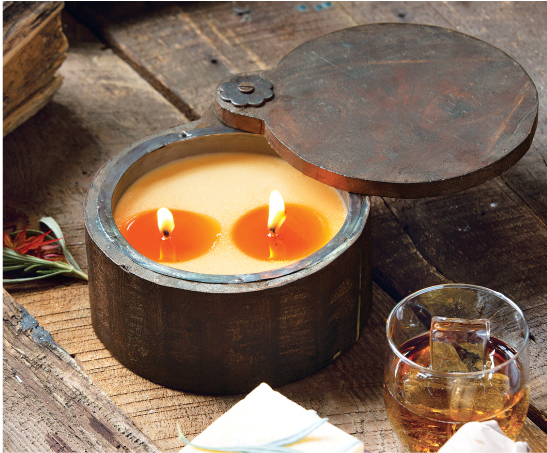 Fill your home with the woodsy and tropical scents of sage, pomegranate and fern. The design of our grandiose candle features a hinged sliding lid that twists to the side, revealing a two-wick candle. With 40 hours of burn time, this candle can be enjoyed time and time again. When entertaining, we prefer leaving it lit on a hallway table, allowing its romantic scent and soft flickering light to guide guests to and from coatrooms.