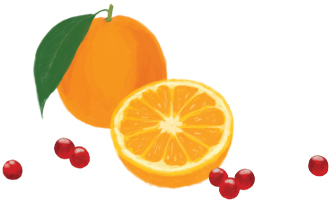 Cranberry Orange Martini
Recipe for Your Holiday Party
It's no secret that cranberry is the rebel flavor of the holidays. The fresh zip of sassy citrus stands out from the rich and savory flavors of Thanksgiving dinner, and it's a flavor that's popular amongst many, so the more excuses you can find to add that fresh cranberry taste into the celebration the better! Try indulging that fresh cranberry flavor in a Thanksgiving cocktail! Delicious cranberry orange martini made with dry gin, orange liquor, and cranberry juice is refreshing and easy to mix up while you're waiting for the turkey timer to pop up.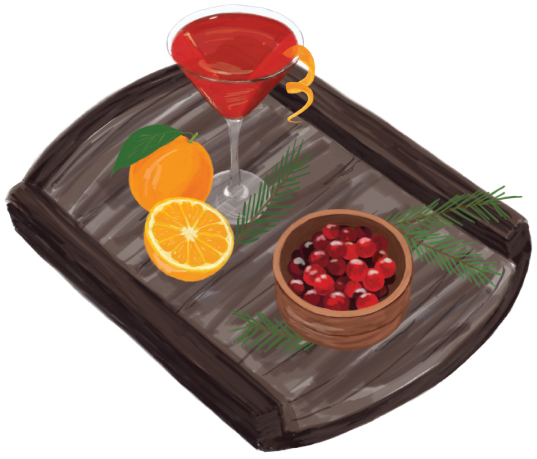 INGREDIENTS:
| | |
| --- | --- |
| | 1 ½ oz. dry gin |
| | ¾ oz. orange liquor |
| | 1 oz. cranberry juice |
| | 1 bar spoon full of simple syrup for sweetness |
| | 2 to 3 dashes of bitters |
| | Orange peel for garnish |
DIRECTIONS
| | |
| --- | --- |
| 1. | Combine all ingredients (except garnish) in a mixing glass or martini shaker with ice |
| 2. | Stir or shake to chill and strain into chilled martini glass |
| 3. | Garnish with orange peel |
Enjoy