Celebrate Your Day Of Thanks With This Stunning Thanksgiving Tablescape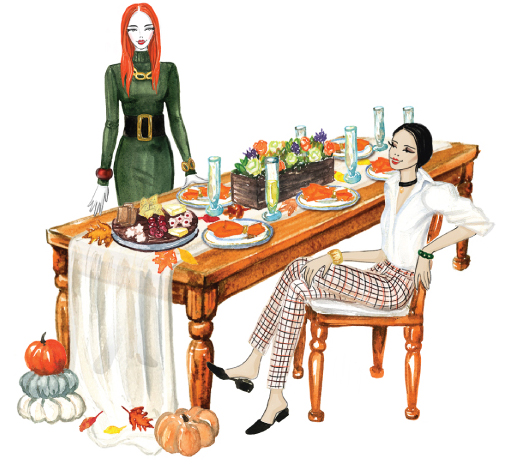 It's time once again to pause from the ordinary routine of life and gather with the ones you love for a festive Thanksgiving dinner. While Grandma's mashed potatoes may be the highlight of the meal, your Thanksgiving table design will set the stage. To help you make the most of your party, we've compiled a few expert tablescape ideas that are sure to create a lasting impression.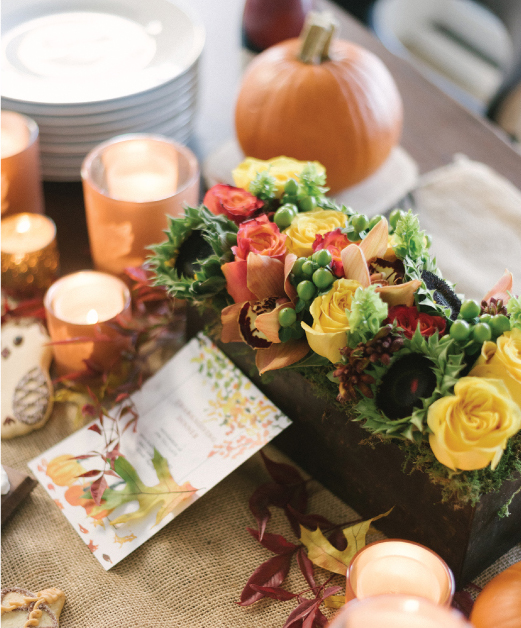 The Centerpiece
An elegant table design always begins with the right centerpiece. For rectangular tables we recommend a floral arrangement in bright, harvest-inspired colors such as pale oranges, sunny yellows and deep greens. All florals and other centerpieces should be kept under 14 inches in height so your guests can easily see and talk with each other. To accomplish the perfect low-profile centerpiece with style, we recommend using a rectangular trough rather than a vase. The trough allows for shorter stems and a nestled look, with the added benefit of visually lengthening the table.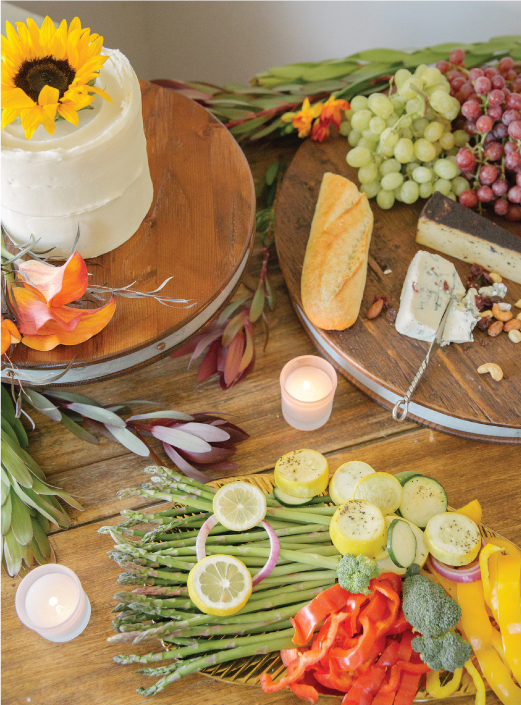 The Spread
When guests arrive to a dinner party, they're hungry, but they want to mingle and break the ice before sitting down to the main course. Many hors d'oeuvres are designed to be eaten by hand, which offers guests the option to stand and move freely about the room while they snack; meeting both their desire to eat, and to socialize. We recommend presenting an array of cheeses, crackers, and fruit on a modern turntable tray, such as our Reclaimed Wine Barrel Lazy Susan. This updated spin on the old 1960's Lazy Susan will instantly update your tablescape and make the appetizers more accessible. And let's face it, these swiveling tables are fun to use!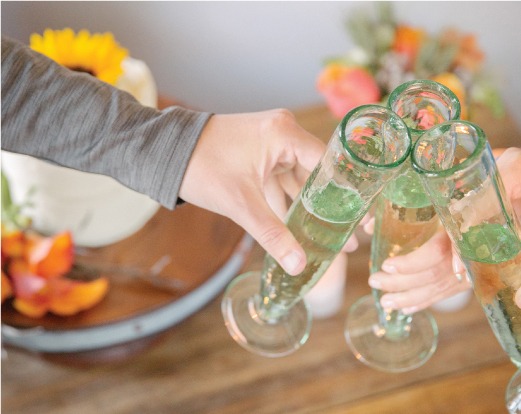 The Spirits
No celebration is complete without a sip of the bubbly, and the last thing you want at a dinner party is flat champagne or glasses that break mid-dinner. A glass flute keeps champagne spritzy, and their tall, delicate shape adds beauty to the dinner table setting. But traditional champagne flutes are top-heavy, which makes them more prone to tumbling off the table. If you're expecting a lively group of dinner guests, you may want to consider a more durable flute made of thick glass rather than thinner crystal. A sturdy yet beautiful flute will add peace of mind so you can relax and enjoy the party along with your guests.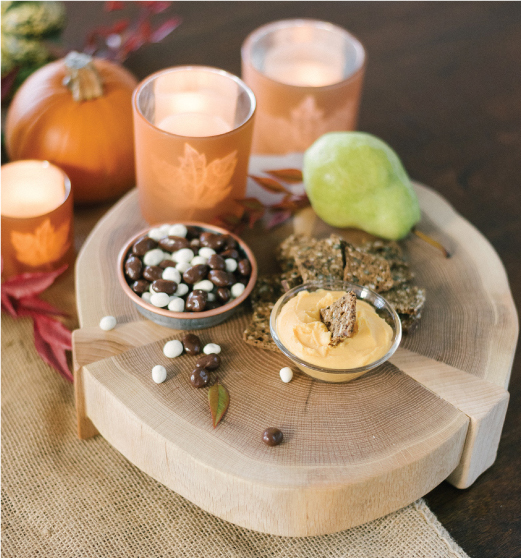 The Dessert
Dessert is a great way to wrap up a dinner party, and while pumpkin pie is certainly a Thanksgiving favorite, it's also appropriate to offer an assortment of snacks for those who would rather not indulge in the traditional holiday dessert. Choosing a variety of snacks rich in color makes the whole display appear more abundant and appealing. We recommend a tasty mix of sweet, salty, and savory snacks to cover all your bases. Savory crackers and a hearty hummus, an assortment of chocolates, trail mix, salami, rich cheeses, and candied popcorn are among some of the most popular snack foods. You may also want to consider serving dessert and snacks on a separate table in a more comfortable seating area, such as a family room where guests can lounge on soft couches while they enjoy the finale of a lovely party.
Every host wants to create an inviting ambiance for their Thanksgiving (or Friendsgiving) dinner party. Implement these simple tablescape ideas, and your party will be as lovely as the memories you make. And don't forget to thank Grandma for the smashing mashed potatoes!