Winter Cocktails:
The Espresso Snowdrop
With longer days and colder nights, it's time to gather with friends
and sip creative winter cocktails. A twist on the classic
White Russian, our Espresso Snowdrop is always a delicious choice!
Enjoy!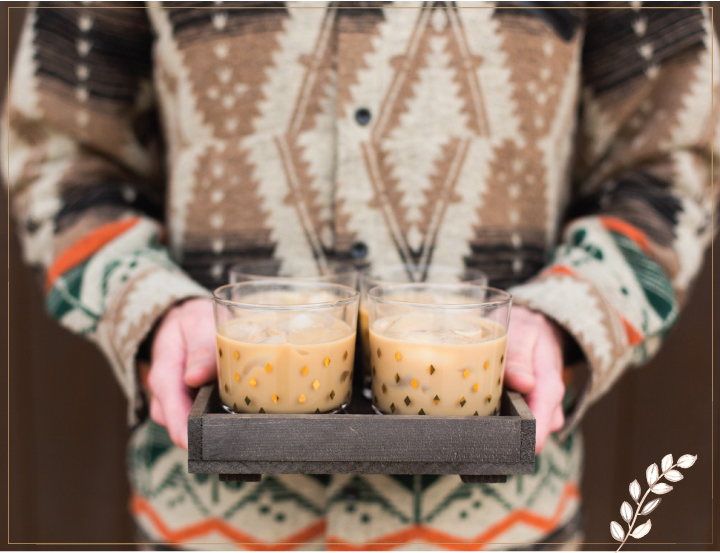 Ingredients:
1 ½ oz. vodka
1 oz. chilled espresso
or cold brew coffee
¾ oz. coffee liqueur
¾ oz. vanilla liqueur
¼ cup heavy cream
cocoa powder for garnish

Directions:
Fill a cocktail shaker with ice, then add vodka, espresso, coffee liqueur, and vanilla liqueur. Put on the lid, and give it good shake--about 15 seconds is just right to perfectly chill your drink and give it the right texture. Strain over a cocktail glass filled with ice. Top with the heavy cream and garnish with a light dusting of cocoa powder.